FRESH Addition Nutritional Supplements

100% Real Parrot Food
Our Parrot Diet is 2nd Nature
The Premium Avian Nutritional Supplement
100% Natural and Proven
FRESH Addition is without a doubt the finest, most comprehensive avian supplement to your parrot diet available. It is the cornerstone of the Avian FRESH Program and will provide the most impressive results when used in conjunction with the other components of the AFP. However, as an addition to your present parrot food, FA will out-perform any other related product.
Here is why:
FRESH Addition includes, not one carotene source, but Spirulina blue-green algae, Barley grass, and Alfalfa leaf. It includes a marine trace mineral clay that has 88 trace minerals in their natural proportions, not just the usual isolated few. It includes, not just one, but four proven beneficial microorganisms. And FA-SOAR gives you effective amounts of eleven herbs from four continents, not just micro amounts of those most commonly known so they can appear on the label.
The elements we don't use are as important as the pure constituents we do. There is no bee pollen, as it is impossible to control what contaminants the bees carry to their hive. FA contains no processed, concentrated, or extracted ingredients that have been altered from their natural state. And, of course, we use no synthetic vitamins, animal products, yeast or chemical preservatives whatsoever.
Most importantly FRESH Addition is the product of over 17 years of development by aviculturists. You are getting the premium full spectrum avian supplement for less than the total cost of the components separately.
There Are Two FRESH Addition Nutritional Supplement Formulas: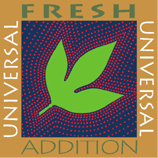 FRESH Addition-UniversalTM is the nutritional supplement designed for companion parrots, softbills, and for addition to baby formulas.
FA UNIVERSAL INGREDIENTS: Spirulina Blue-Green Algae, Barley Grass, Alfalfa leaf, Montmorillonite clay, Capsicum pepper, Garlic, Ginger, Psillium Kelp, Bifidbacterium bifidum, Streptococcus faecium, Lactobacillus acidophilus, Lactobacillus casei, Calcium ascorbate, Peanut oil, Sea salt.
Crude Protein: not less than 23%; Crude Fat: not less than 5%; Crude Fibre: not more than 8%; Moisture: not more than 6%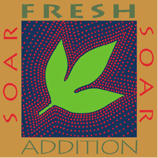 FRESH Addition-SOARTM is the original formula and is the nutritional supplement to choose for birds under stressful conditions, recovering from illness, and breeding pairs.
FA SOAR INGREDIENTS: Same as above plus Echinacea purpurea, Pau D'Arco, Astragalus, Licorice root, Comfrey, and Siberian Ginseng.
Crude Protein: not less than 24%; Crude Fat: not less than 6%; Crude Fibre: not more than 7%; Moisture: not more than 6%